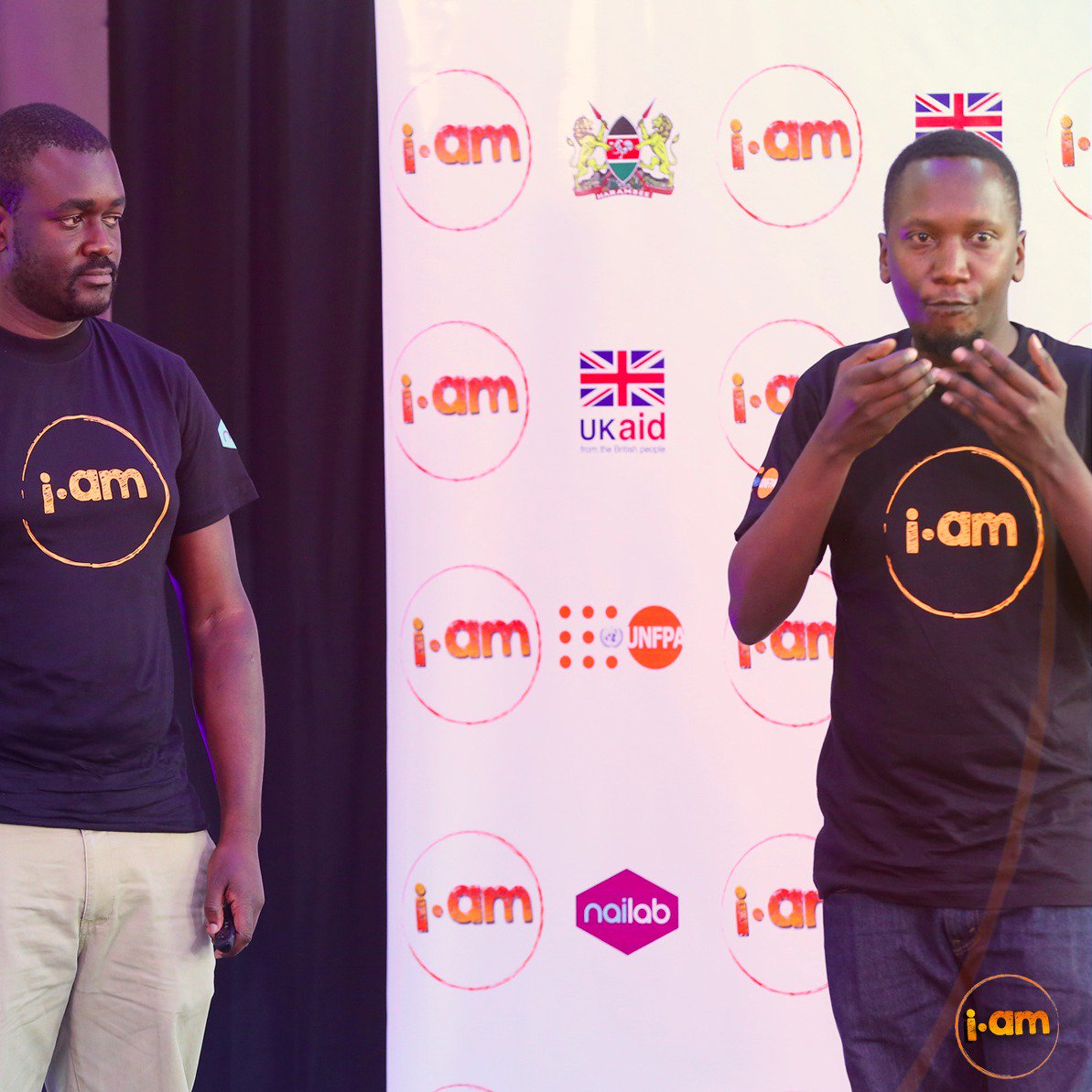 Hudson(l) and Alfred Muriuki(R) the two deaf millionares
Alfred and Hudson will be
laughing all the way to the bank courtesy of their innovation that emerged
top at the pitching event at Nailab.The program has been part of a regional initiative of UNFPA
East and Southern Africa Regional office funded by UKAID.The
judges applauded the twosome for tapping into a forte that is often flouted in
Sexual Reproductive Health Programming.
They developed a web and mobiles based
application that will enable Deaf youth users to search for specific Sexual
Reproductive Health information/words
in Kenyan Sign Language (KSL) and to observe KSL stories and explanations about
SRH through video content.It will also incorporate a gaming and quiz aspect to
the video.
The winning social-entrepreneurs will go through a 4 month
acceleration program that will pair them with expert mentors, enroll them in
business management and development training and allow them access to
seed-capital of KES 1,000,000. They were among the four winners selected from
10 finalists during a pitching event held at Nailab.
The other three winning
innovations are Fluid(A mobile Game that seeks to combine fun and
learning by bringing to life the theories learnt on sexuality and sexual
reproductive health thereby helping a young person deduce, react and decide on
situations through gamification),Sophie Bot (Sophie is an
intelligent system that is fed with verified information on sexuality and
sexual reproductive health and relays the information to its users through
conversations that are driven by text or voice chats. Her features include
anonymous forums and digital chat bots built in on the app, Facebook, Telegram,
Messenger and Twitter)
Lastly there was Imara TV(An online system that crowd sources
and curates youth generated video content on human development, sexuality and
identity and whose content is peer educators accredited).The pitching event was
well attended by the is who in Kenya.
Wanja Maina,the representative of Marginalized
Youths at the UNFPA Youth Advisory Panel extolled the duo for winning and coming
up with such an innovation that will discourse the glitches of disabled youths on matters sexuality. The
duo intend to use the money to improve their innovation and that a business
around it.
The two are single and ladies have started being over friendly with
them…In a manner likely to suggest…you know what..lol
Wanja Maina and Janet Mbugua